Domestic logistics
Nationwide integrated logistics
We provide logistics services such as warehousing and merchandise processing for cargo of every kind, from raw materials to finished products, using a reliable framework based on sophisticated information systems.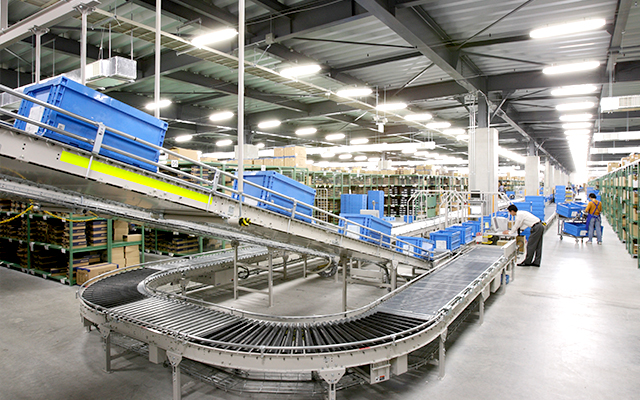 In cooperation with group companies and partner companies and using our nationwide distribution network, we provide transportation services that meet logistics needs, including small-lot mixed load transportation, chartered transportation, and container transportation.
To ensure prompt, safe and quality delivery, we adopt a vehicle allocating system using information technology. We also offer proposals on transportation modes to optimize customers' logistics.