Marine transportation
In the marine transportation business, we safely and stably provide liner shipping services on routes connecting Japan with other areas in Asia and the Pacific Northwest, using specially designed vessels to meet the diverse needs of our customers. In addition, we are developing a shipping agent business in Japan.
Operation of special vessels for various special needs
With our hatch-opening multipurpose vessels with a gantry crane designed to transport both containers and break bulk cargo at the same time, we can flexibly respond to various needs.
A 45-ton crane mounted on the ship, which can handle heavy load and long cargoes, allows us to transport plants and other large-scale facilities according to the same schedules as those for container vessels.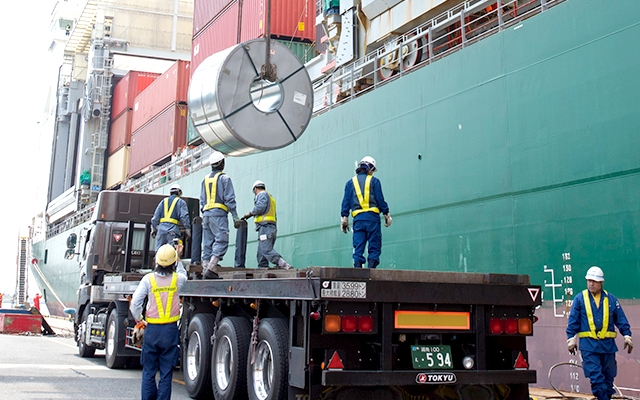 WSL's ships recognized as excellent
Ships of WSL have been recognized as excellent for their high quality in terms of facilities, operation and safety.
Awarded "Best Quality Ship"
Certified under the "Qualship 21 Program"