Core message
Sumitomo Warehouse focuses all its efforts on serving as a "solution provider in logistics and real estate." To convey this business vision to stakeholders in a straightforward way, we have developed a "Core message" consisting of a corporate slogan and logo.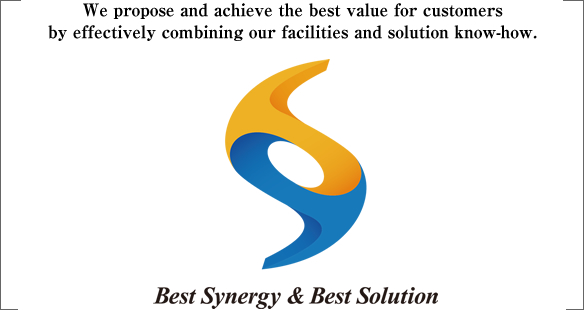 The logo above depicts the close relationship between the "logistics" and "real estate" businesses of our company. It means "creation of value" and "effective use of values." The logo is in the shape of an "S," meaning Sumitomo, Synergy and Solutions. A combination of blue, the color of clarity, and orange-yellow, the color of warmth, are used as the base colors, conveying the image of integrated logistics covering land (orange) and ocean (blue).
We provide solutions that are optimal to customers by combining our assets and expertise.